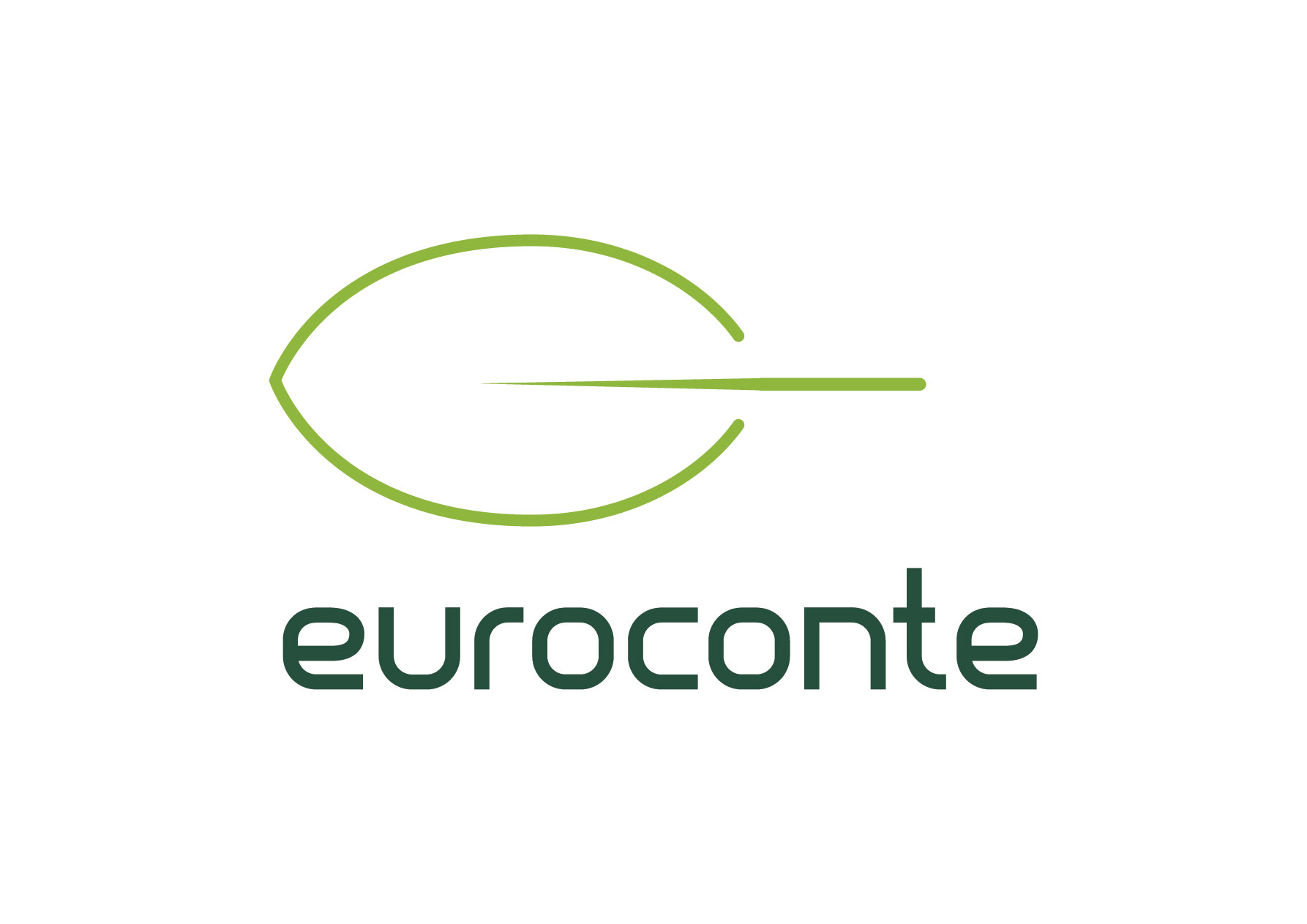 Euroconte

, the company that owns the Brazilian fresh fruits' brand Bátia for the last 25 years, wanted to give more protagonism for it's corporative brand name Euroconte. So they asked me to design a new logotype which could support its new business strategies of reaching new markets.
They wanted to the new logo to be something light, related to natural and sustainable products and give the company itself a face separated from its fruit exporting brand.
So I came up with some ideas and this one emerged as the best fit from all others due to its visual simplicity, modern and sober feeling and, above all, its capacity to convey the symbolism of company which cares about producing and selling products that respect the planet and the healthy lifestyle of its consumers.