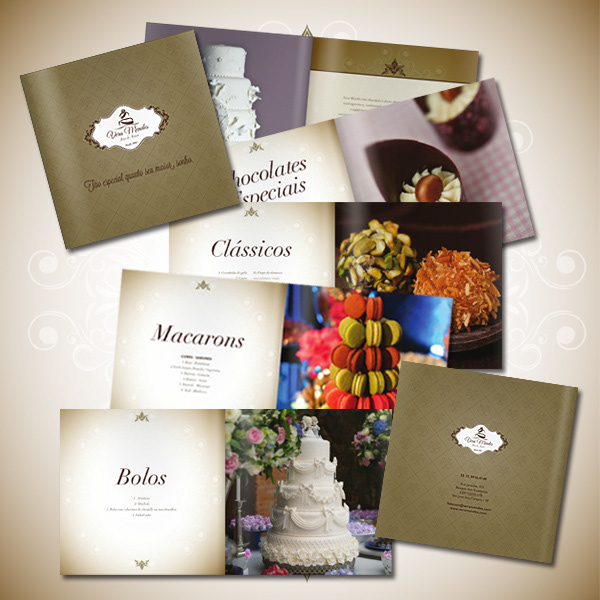 The Cake Boss Vera Mendes needed to push their atelier visual identityto a new level.
So she contacted me due to the previous work done to another client in a similar area.
Soon I noticed they needed more professional and consistent image which could show the public how the high level of their artistic work.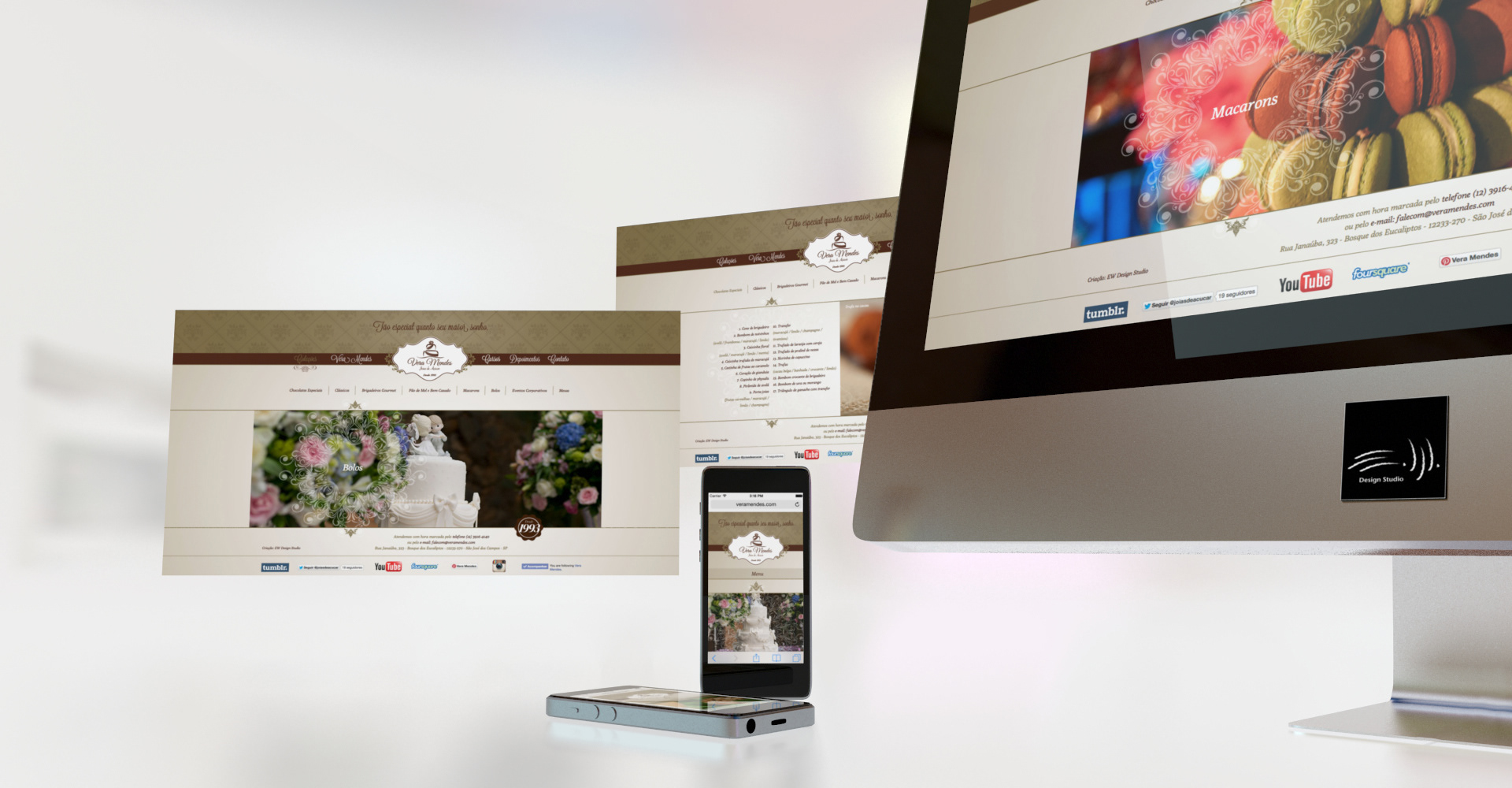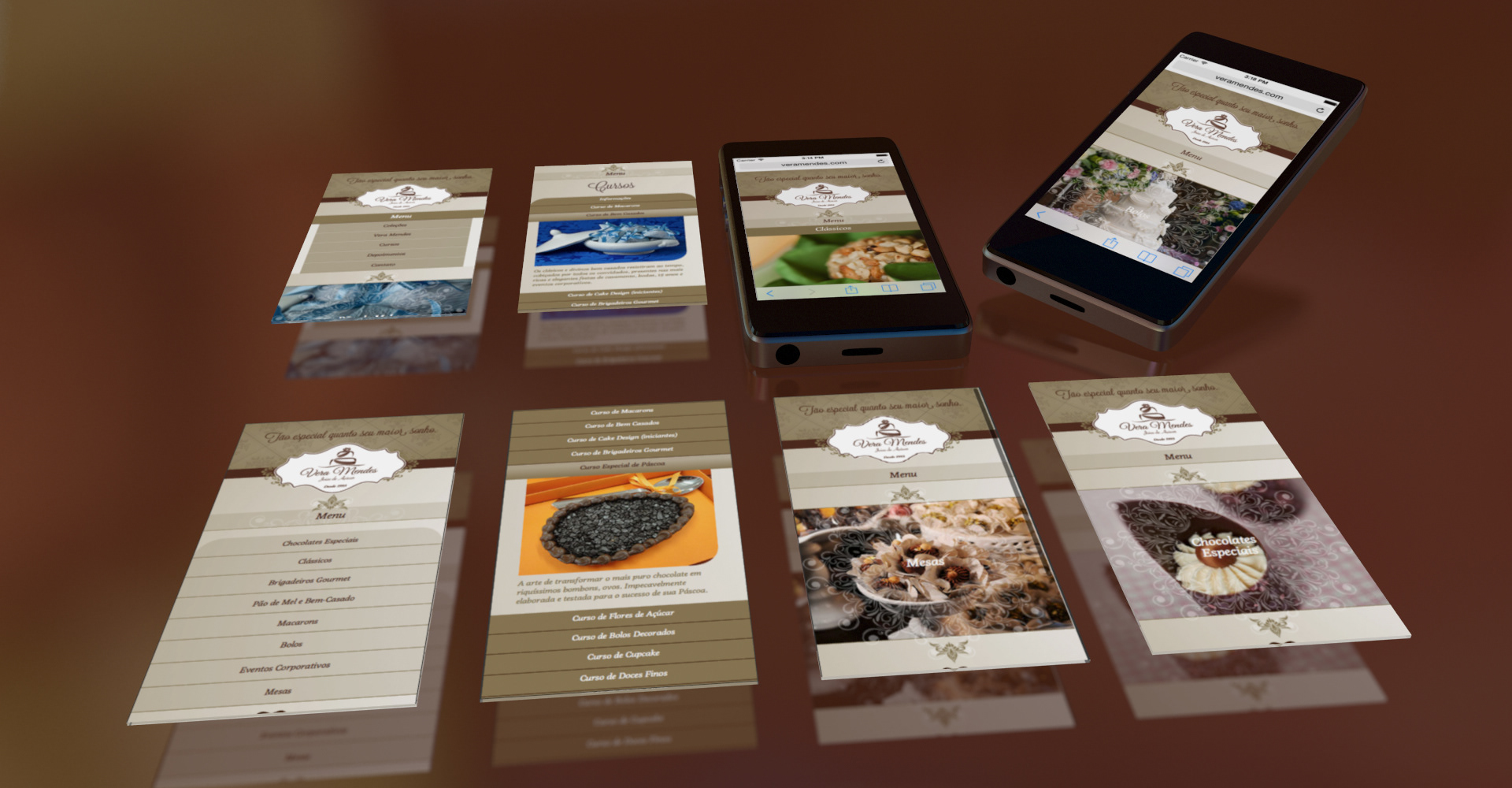 The old logotype (first in the sequence below) was too simple and so wedding driven and a little bit amateur crafted, but they were not willing to change it, so I managed to persuade them to give it subtle but very important lifts liked getting back some ornaments used long before to bring it to a more classic style and two color scheme which would add more contrast and convey the important message that their sweets are made from the best chocolate in the market, and that's the base of the unparalled flavor of their products.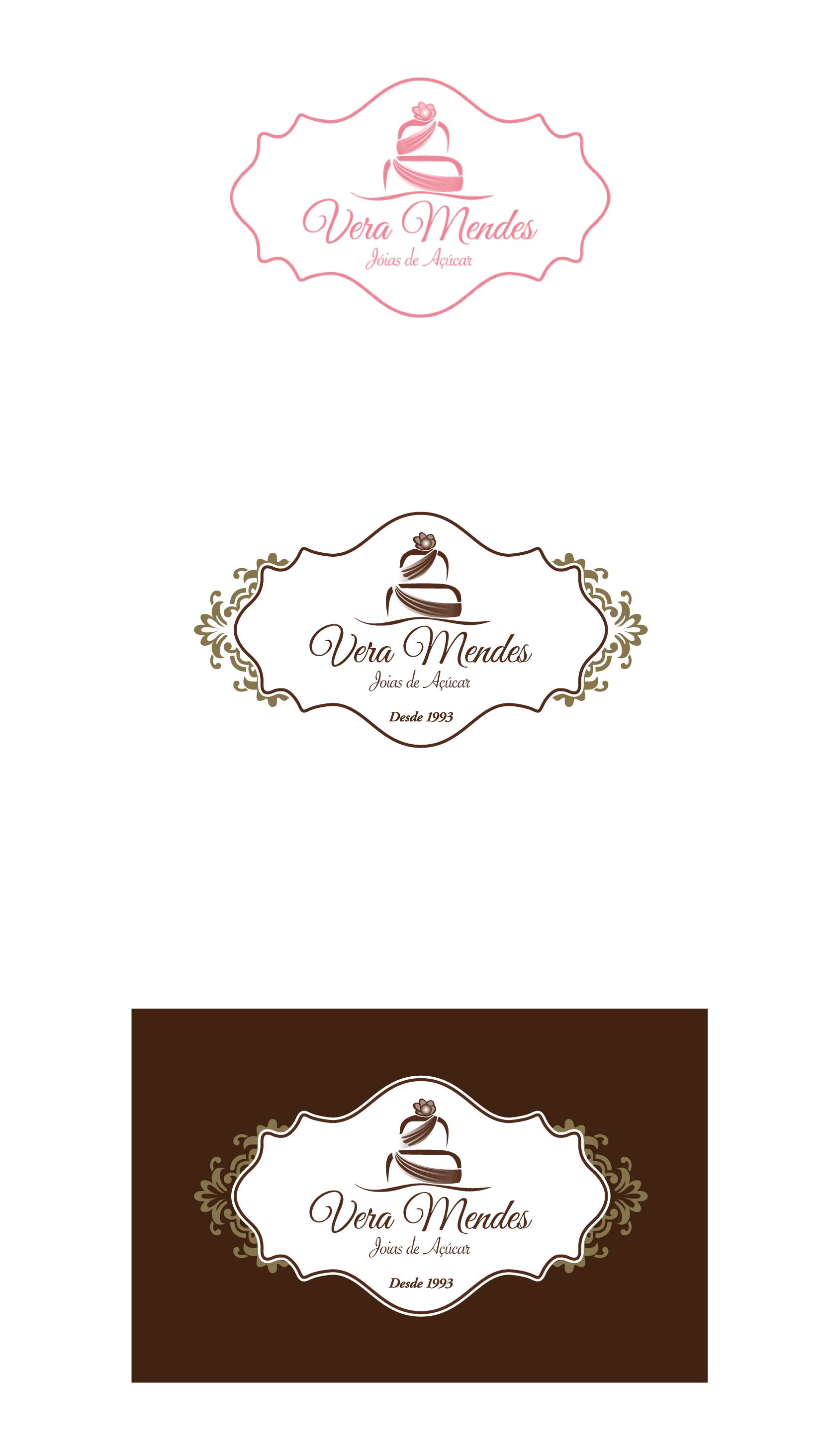 Below some screen shots of the desktop version of their web site.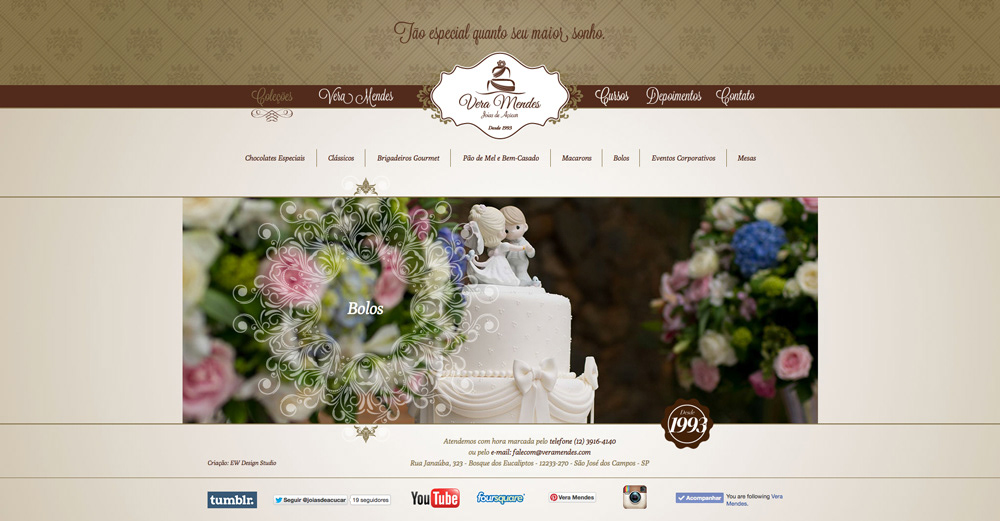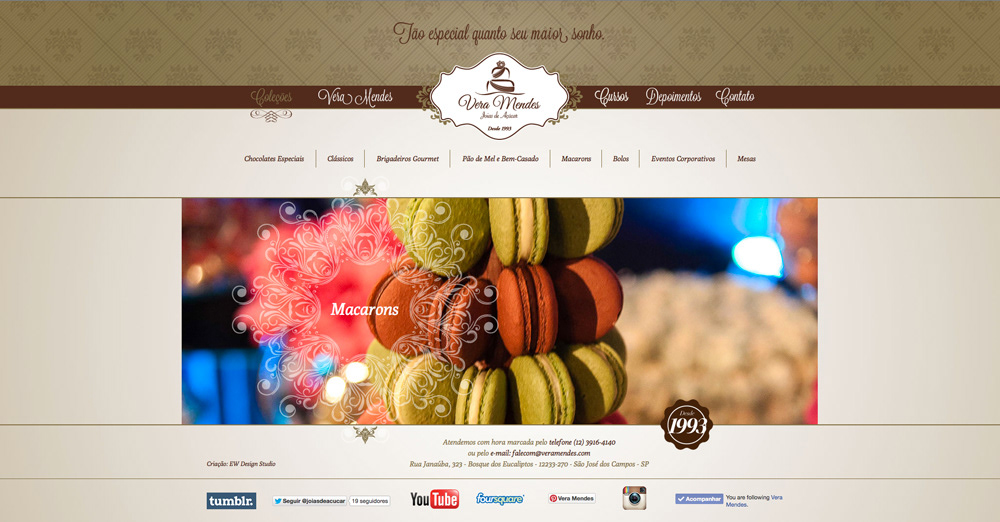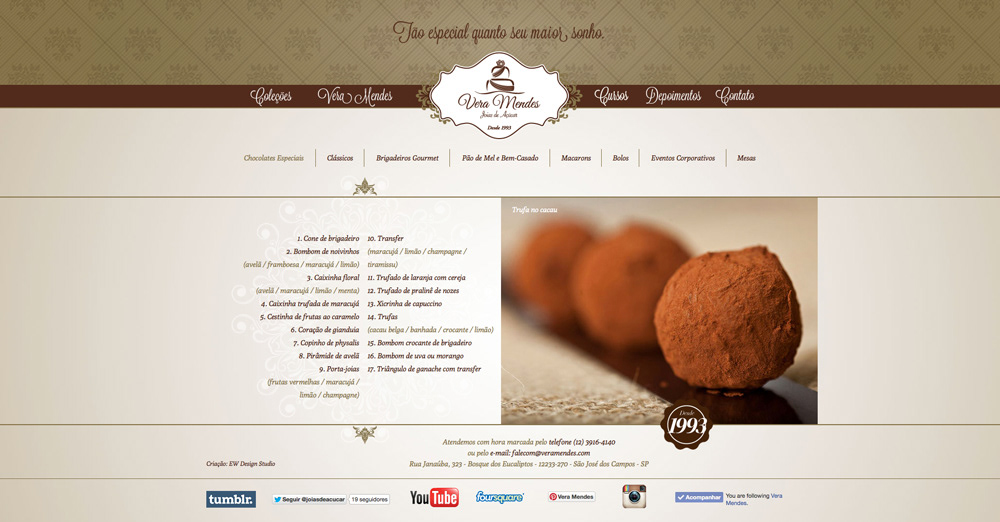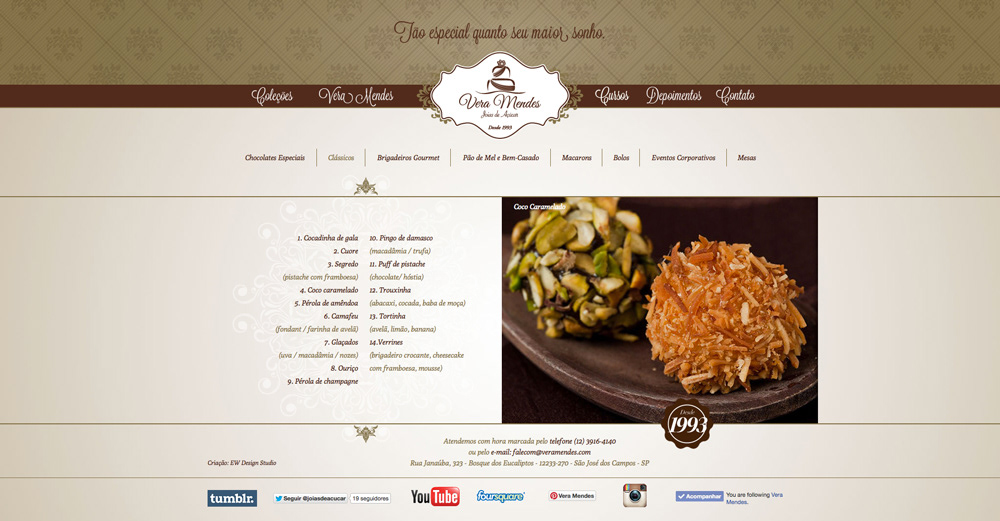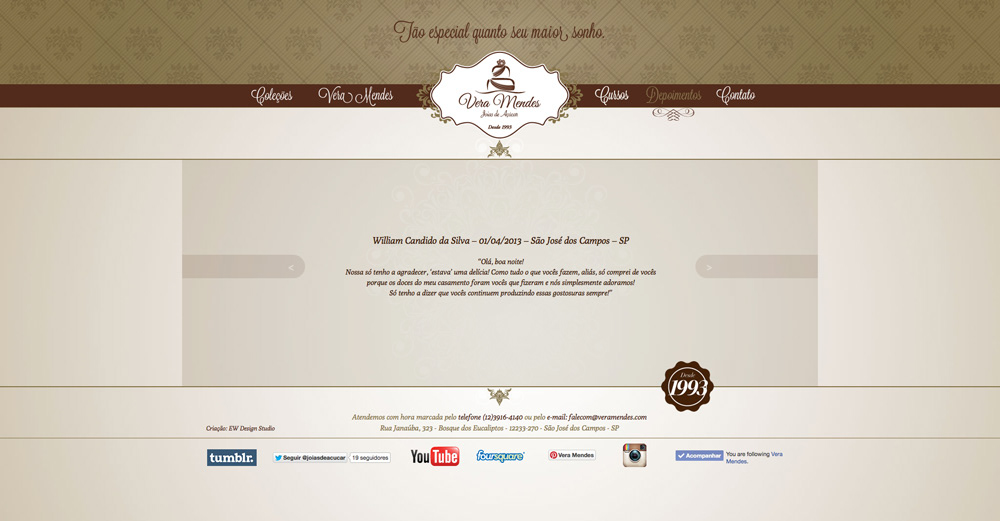 Below the new uniform for 3 different levels.
The idea was to maintain a link with the old identiy in the uniforms once bakers are only women.
The design had to be delicate and smooth as well as the fabric had to be soft and with short sleeves due to the high temperatures into the kitchen.