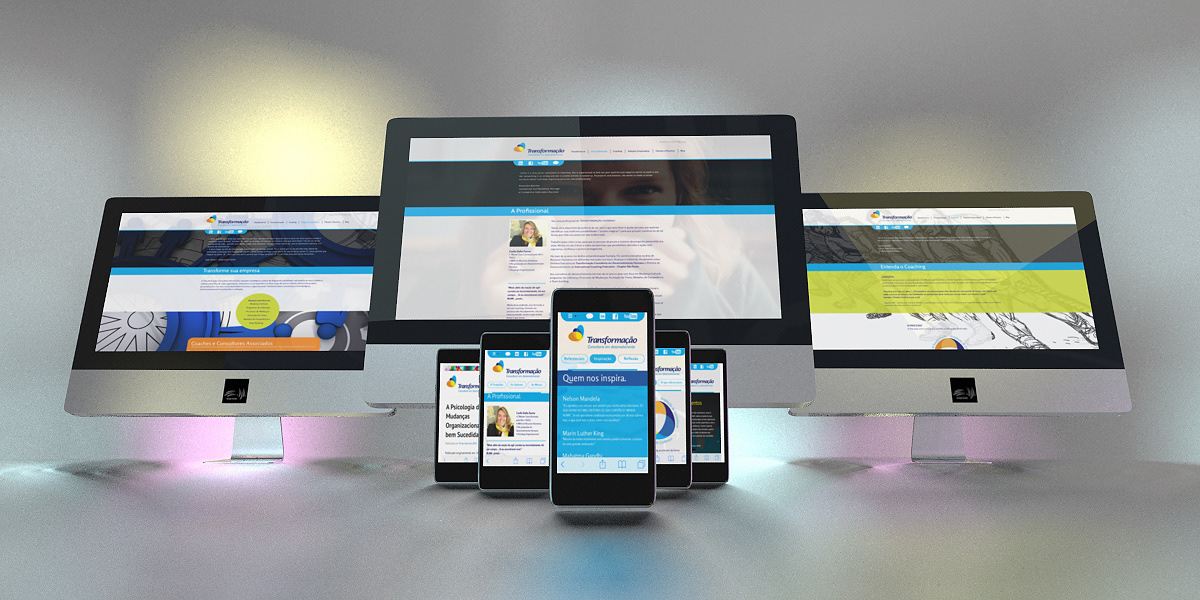 Transformação Coaching Services was one of that clients who had chosen to take template as his first step into the web. And as expected, a template doesn't fit any kind of business neither gives any company a proper identity. A design template is just (at maximum) a good generic design.
So we were commissioned to give its site and its blog a real life. So we did it in way it could convey joyness, professionalism and an up to date strong Identity.
A Coaching firm has to send an inspiring message, and we tried to do it through the navigation and trough the color palette that was already present in its logotype which we had to give some subtle retouches like changing its original typography and giving it a consistent and more contrasting color.